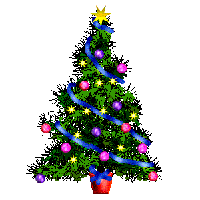 MWCC Christmas Party
DECEMBER 2,2017
MWCC Christmas Party and meeting at Goratís, 4917 Center St.,
Omaha. 6:00p.m., Cocktail hour and dinner at 7:00 p.m. Gift ex-
change, $20 suggested gift amount. Guys buy for guys, girls
for girls. Gift exchange is optional...
MENU CHOICES:
Small filet, 6 oz., .............. $29 ... $24 your cost
Whiskey Ribeye .............. $30 ... $25 your cost
Chicken Picatta ............... $16 ... $11 your cost
Cheese Ravioli ................ $12 ... $7 your cost
Bourbon glazed Salmon ... $23 ... $18 your cost
Club pays $5.00 towards each dinner. We MUST have your
reservation and meal choice by Nov. 15. The number of people
attending will determine which room they set us in. Please make
your reservation via email by replying to this email.
You can make payment via Paypal, cash or check (made out to
MWCC). Make sure to deduct $5.00 from above prices.
INSTRUCTIONS:
1. As you see you can pay with PayPal or bring exact cash or a check to pay for your meal.
2. If you choose PayPal go to www.midwestcamaro.com Home Page or the Activities Page If the second item is another choice go back to the website and make your second choice. Your first choice will remain in your checkout cart. Once you have made your second choice please pay your PayPal bill.
3. This pays your bill but does not let Cheryl Marshal who is coming and what they plan to eat. Please reply to this email with your number attending and your dinner choices.
4. You must complete this process before November 15th so that Gorats will know the number attending and can decide which room we will be in.
---
January Club Meeting
Sunday January 7th
1:00 PM
Note: Time is 1:00 because they close at 3 PM.
Garden Cafe' Rockbrook
---
Club Dinner at Sponsor
Saturday January 20th 2018
4:00 PM
144th (HWY 50) & Harrison